Kathleen Davey
BPsySc MPsych(Clin) MAPS MCCP
Clinical Psychologist
Bachelor of Psychological Science
Masters of Psychology (Clinical), supported by ARRHP Scholarship
Registered Psychologist with Australian Health Practitioner Regulation Agency
Member of the Australian Psychological Society
Member of the College of Clinical Psychologists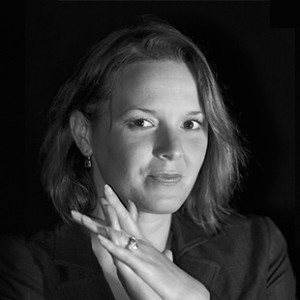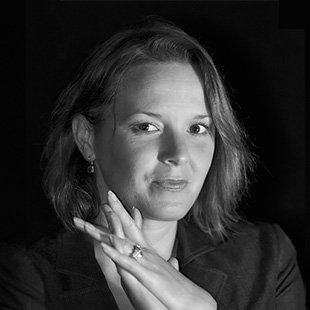 Kathleen has spent 14 years building a strong understanding of the Autism Spectrum (ASD), while also gathering skills in Clinical Psychology and Organisational Psychology. She has maintained her focus on ASD and worked alongside colleagues with great knowledge of ASD such as Professor Tony Attwood. This combination has led to demand for not only providing individual and couples based consultation, but also dynamic training/workshop events, team management, and international business development for autism intervention. Kathleen holds a particular interest in assisting with ASD and legal issues – criminal, family and civil law. Her interest led to membership of the editorial team for the Journal of Intellectual Disabilities and Offending Behaviour, co-chair of the first International Meeting For Autism Research (IMFAR) Forensic Special Interest Group, and supported forensic case work with international ASD expert, Professor Gary Mesibov. Having experience working within the police service, child and family services, and organisational health services, Kathleen is unique in her ability to work in a specialized way with professionals and clients with ASD around issues involving interactions with the criminal justice system, family separation, and workplace dynamics. For the past 4 years, Kathleen has provided face-to-face clinics in Brisbane and Mackay while providing tele-health options for other locations. In addition to Decipher Zone, Kathleen is Principal Consultant at the Social Skills Training Institute, a subsidiary of the Cooperative Research Centre for Living with Autism Spectrum Disorders (Autism CRC). Kathleen works here with Dr Renae Beaumont, distributing and training professionals internationally to deliver the Secret Agent Society program for children with high functioning (Asperger type) ASD.
A little more personal about Kathleen
What would be your ideal t-shirt slogan?
Be the change you want to see in the world (Ghandi)
What is one place you've always wanted to visit and haven't yet?
Transylvania
What is your favourite Stage Play?
Curious Incident of the Dog in the Night Time, by Mark Haddon & Simon Stephens
What is your favourite Fiction Book
The Rosie Project, Graeme Simsion
What is your favourite Non-Fiction Book
Practical Self Sufficiency, by Dick and James Strawbridge
And… Favourite Quote?
"Everybody is a genius. But if you judge a fish by its ability to climb a tree, it will live its whole life believing that it is stupid."
The question I have for you at this point of our journey together is, "What is your genius?" (Matthew Kelly)
Kathleen's work history also includes:
Social Skills Training Institute (Secret Agent Society) – Autism CRC, Brisbane
Social Skills Training Institute – Triple P International, Brisbane
Minds and Hearts, Brisbane
Emergency Services Queensland, Brisbane
PsyCare, Brisbane
Queensland Police Service, Mackay & Brisbane
Sentis, Brisbane
Mackay Division of GPs & Townsville/Mackay Medicare Local, Mackay
Department of Disability, Aging and Home Care (DADHC), Lismore
Autism QLD, Brisbane
CAPABLE Kids, Brisbane
David Whittingham
MPsych, BPsych, MAPS, MCFP.
Forensic Psychologist
Bachelor of Psychology

Masters of Psychology (Forensic)

Registered Psychologist with Australian Health Practitioner Regulation Agency

Member of the Australian Psychological Society

Member of the College of Forensic Psychologists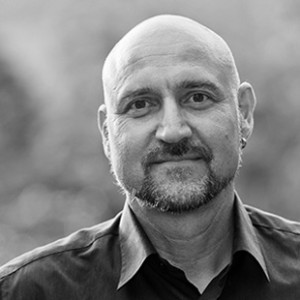 David is a Forensic Psychologist who specializes in risk and psycho-social safety services for organisations, teams and individuals.
He draws on 21 years of experience to consult for Decipher Zone, and to help individuals, workplaces and the legal system to better understand and respond to those with autism spectrum conditions.
David has expert skills in psychological evaluations and advisory work for risk assessment, psychological injury, fitness for duty, workplace investigations and occupational health. During his career, David has conducted high level assessments in criminal, civil, administrative, and safety matters for referrers from government and private sectors. David spent two years in England working as Chartered Forensic Psychologist both for the National Health Service and in private practice. This time provided David with
valuable experience helping people with severe personality disorders and high risk behaviours. David is also a Board Member, and Partner of PsyCare a clinical and corporate psychology company also based in Brisbane.
David's clinical practice is focused on motivational interviewing, cognitive behavioural therapy, stages of change interventions, as well as interventions for risky behaviours including violence and anger control disorders. David also has a passion for use of virtual reality experiences to assist therapeutic immersion experiences.
A little more personal about David
What would you be if you weren't a psychologist?
A writer of science fiction.
What superhero would you be and why?
Dr Manhattan as he has control of all things that 'matter'.
What is your favourite Book?
The Man who Planted Trees by Jean Giono
What is your favourite TV Series?
Homeland
What is your favourite Quote:
"Each new hour holds new hope for new beginnings, the horizon leans forward offering your space to place, new steps of change", Maya Angelou
And… Ideal t-shirt slogan?
"Its all a matter of opinion", MC Conrad (Progression Sessions, 1998)
Bev
Our Administration Support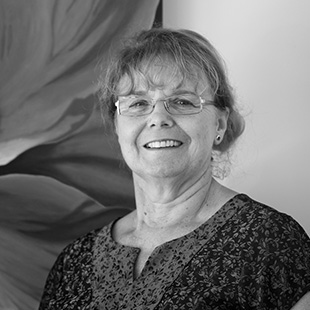 The lovely Bev is semi-retired yet dedicated to supporting the foundations of Decipher Zone and the vision of it's founders. Bev has a background in Nursing, administration, customer service, magazine layout, gardening and sailing.
When you call, ask her about her Bromeliads or Orchids, or enquire about an assessment, either way, she will try her best to provide you with the information you need.
David's work history also includes:
PsyCare, Brisbane
Consortia, Brisbane
Forensic Psychology Centre, Brisbane
National Health Service, Newcastle, UK
Queensland Health's Royal Brisbane Hospital's Community Forensic Mental, Brisbane Health Service
Queensland Corrective Services, Townsville & Brisbane
Griffith University, Mt Gravatt