What is Decipher Zone?
Psychology professionals that strive to help you understand and translate the profile of the Autism Spectrum, in yourself or others.
We aim to
Increase meaningful understanding of the autism spectrum in our community

Help teens and adults on the autism spectrum feel comfortable with themselves and thrive to achieve their life goals.

Translate the autism mind for legal, workplace, and relationship contexts.

Translate the social and emotional world for people whom this doesn't come naturally to.

Provide interesting and supportive information for our community to better understand the autism spectrum.
"Decipher Zone grew from many ideas over time…"
Early on I realised through my work with many adults and adolescents, that people tend to assume that working with Autism and Asperger's means working with kids. I want to help our communities move beyond this assumption.
Many adults with autism (or Asperger's Syndrome) may not realise they are on the spectrum, or their loved ones, or colleagues and by being open to this possibility, this can help increase understanding of the ways people on the spectrum can experience the world. Misperception and frustration can be avoided, as well as better linking of an individual's strengths to explore and realise their potential.
I decided to start building a service that is based around the concept of deciphering the autism mind in adult contexts and to increase awareness and accurate understanding of how prevalent the Autism mind is and what the Autism Spectrum brings to the world.
You will see a unique combination of passion and skill that David and I have brought together for Decipher Zone. We are working together to help ourselves and others decipher the sometimes hidden strengths and difficulties experienced by people on the autism spectrum.
Remember… sometimes things are not always as they initially seem on the outside!"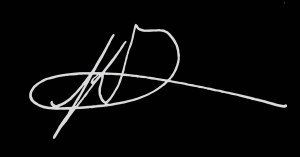 Clinical Psychologist
Kathleen has spent 14 years deciphering Autism and Asperger profiles. She has a passion for translating the experience of people on the spectrum and holds aspiration to improve the legal system's understanding of ASD
Forensic Psychologist
David brings expertise from 21 years of forensic and workplace psychology. Decipher zone values David's skills in workplace dynamics and supporting organisations, teams and individuals to understand ASD.